Version 176 of Hook integration is available, which enables you to copy links to Apple Photos!
If you have hundreds or thousands of pictures, it can be quite hard to find the photo you need. What's even more frustrating is having to redo the search in the future.
With the latest update to Hook integration software, once you've found the right picture, you can now copy a link to it, so that you can re-access that picture in an instant next time. Just paste the link where you need it, or hook it to something.
See Using Hook with Apple Photos App – Hook.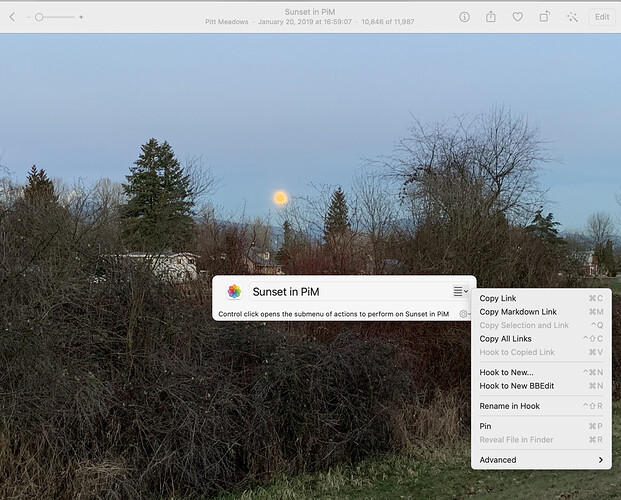 How to get the updated integration
Hook's automatic software update (if enabled) automatically updates Hook's integration scripts without you needing to relaunch Hook. Using Hook's Check for App Updates and Update Scripts command also updates the scripts, without you needing to relaunch Hook.