Hi,
Something has gone awry with my Hook setup. When I paste a hook link into something that accepts rich text, it renders in Helvetica 17pt font. As of a few days ago, the font was Helvetica Neue 12.
Here's an example of a Copy Link pasted into TextEdit.app –
first as a paste-and-match style, then as a rich text paste.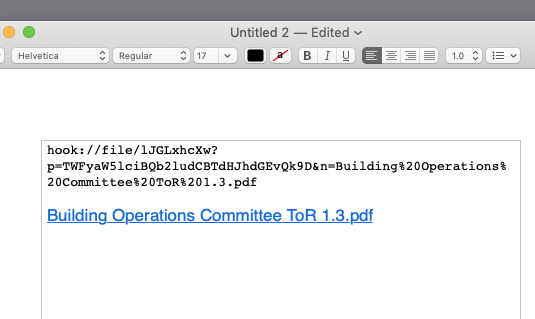 Any thoughts on what controls the font choice and size?
Things I tried:
Booted in safe mode ==> Same result.
Racked my brain to think of anything I mucked with in my system. ==> Can't think of anything off-hand.
Thanks, Marc
MacOS 10.14.6