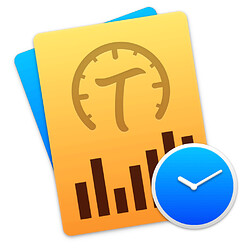 First, I'd like to welcome new Hook customers who are users of the excellent time tracking app for macOS, Timing by Daniel Alm. I'd also like to thank Daniel for having favorably mentioned Hook in the August newsletter to his customers.
I've written a blog post explaining some of the ways in which one can Use Hook with time-tracking, billing and accounting software —with the Timing app as an example.
I myself have been using Timing since its very early days. I even discussed Timing in Cognitive Productivity with macOS®: 7 Principles for Getting Smarter with Knowledge. Principle 2 of that book is "Manage Your Cognitive Life Mindfully". That chapter has a section, "Manage your Attention", which describes the Timing app, and the free mySelfQuantifier time tracking system which I published a few years ago over on CogZest.com.
I hope you find the blog useful in seeing some of the applications of Hook in this domain. There are others!
We will follow up with screenshots and perhaps a screencast illustrating the use of Hook with Timing and the mySelfQuantifier system.