I've been trying to programatically acquire Hook URLs with Applescript. As a complete novice, I'm having trouble. From what I understand, the command "Bookmark from active window" creates a bookmark object. However, when I try and access any properties of the created bookmark, such as the URL only, it succeeds but takes ~1min 20secs to run in Script Editor: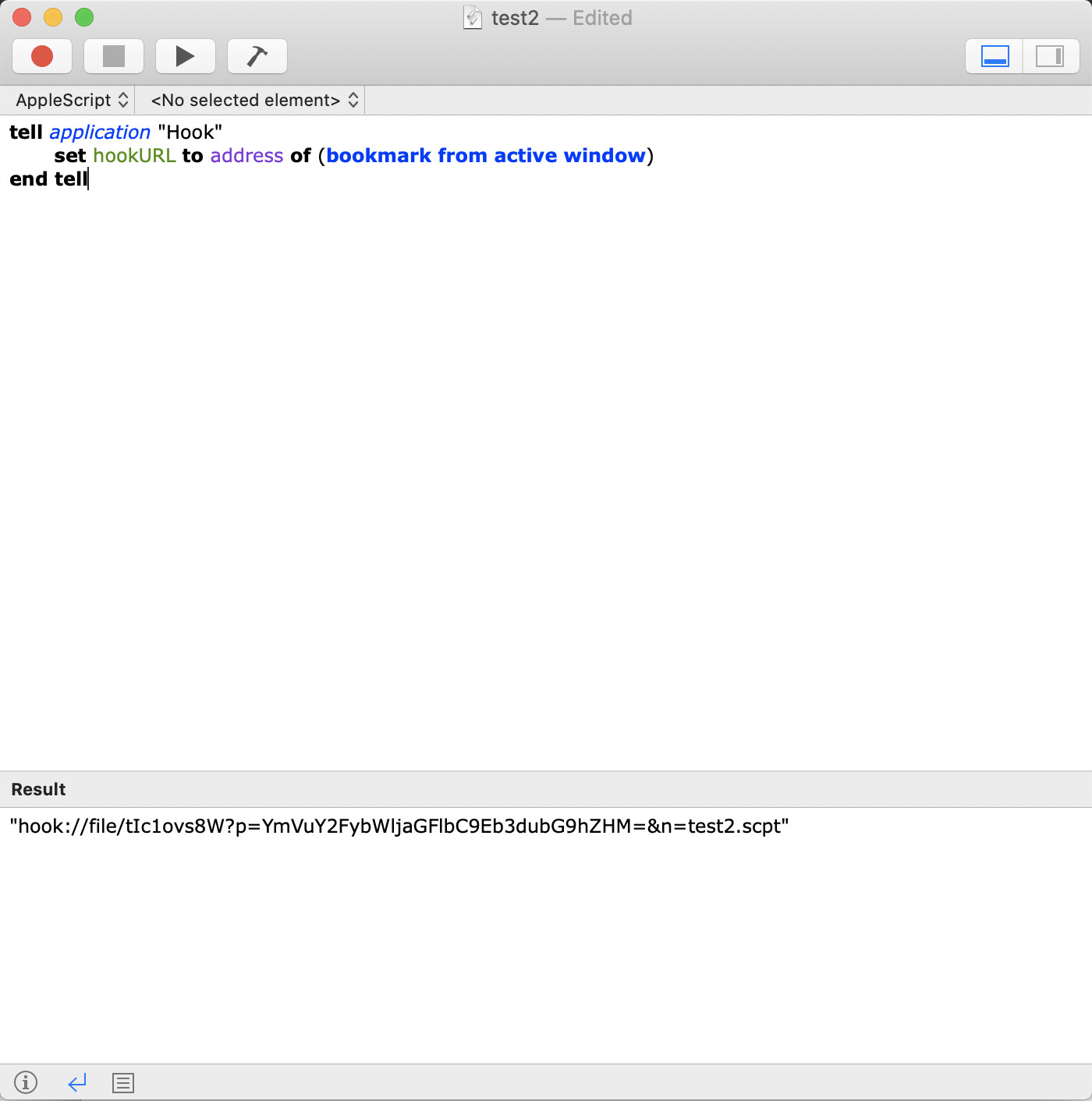 As I wish to generate these URLs and associate them with extracted snippets of PDFs on the fly, I had hoped such an operation would be instantaneous. Is this even the correct way to go about acquiring Hook URLs? If so, is there something I should be doing to make the script more performant?
Any assistance with this would be greatly appreciated.