The current Hook BookEnds script can only create a link to a Citation. However Bookends is able to create a link to a Group as well.
The same menu item copies a link to the clipboard for either a citation or a group - it is Edit / Copy Hypertext Link / Copy as Link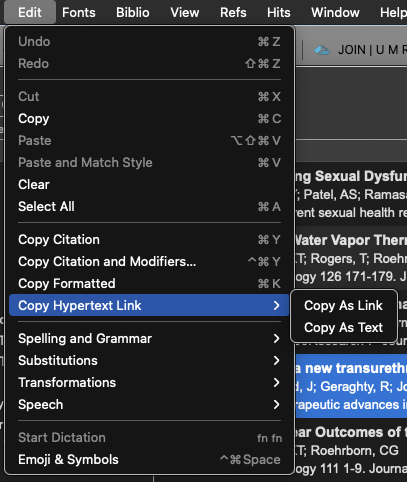 This is some help from UI browser to identify the name of that menu item: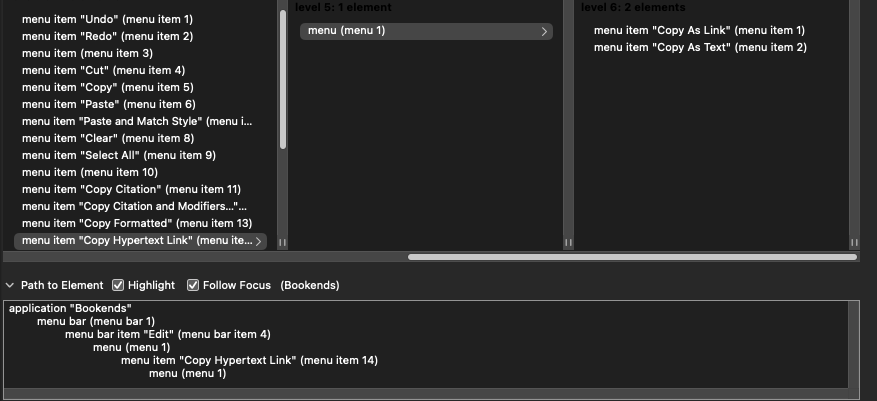 Based on that I tweaked some other scripts and attempted this as a new Get Address script for BookEnds: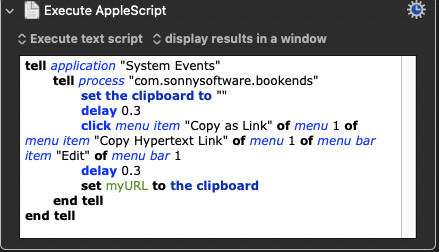 Unfortunately the script hangs up when I try to use it in Hook. When I try it on its own I get this error:
Execute an AppleScript failed with script error: text-script:116:239: execution error: System Events got an error: Can't get process "com.sonnysoftware.bookends". (-1728). Macro "Get Bookends Link" cancelled (while executing Execute AppleScript)
Any thoughts on what I am doing wrong?