A large part of my daily workflow involves reading and notetaking using PDF files. I use a variety of software to help. Devonthink is my mainstay for storing PDF files. It can link to a PDF page but cannot deep link to a particular location on the page. LiquidText is great to excerpt specific paragraphs or sections but there is no URL Scheme to link a note back to a particular excerpt.
Hook recently released scripts which allow deep linking to a specific paragraph or word within a PDF using PDFpenPro. For me - and I suspect for others who heavily use PDFs including expert consultants, attorneys, and academics - this is a gamechanger.
I need notetaking software to collect and further annotate or curate these deep links. Devonthink, Apple Notes, Osbsidian, or Notion would all work fine, among others - basically any software which has a canvas on which to paste a link. My plan is to master Tinderbox for this purpose since it is infinitely customizable to configure and search a notebook however I wish.
I need an efficient workflow to let me create these links and identify them in my notetaking app so I can distinguish among multiple links to the same document. So I created a set of Keyboard Maestro Macros for this purpose.
The macros are attached; feel free to tweak them and share suggestions. To use them:
(1) Highlight a word or section within your PDFpenPro PDF document
(2) Activate the Copy macro to copy your link to Hook and create a screenshot
(3) Click inside your notetaking app
(4) Activate the Paste macro to insert the screenshot and hyperlink at the location of your choice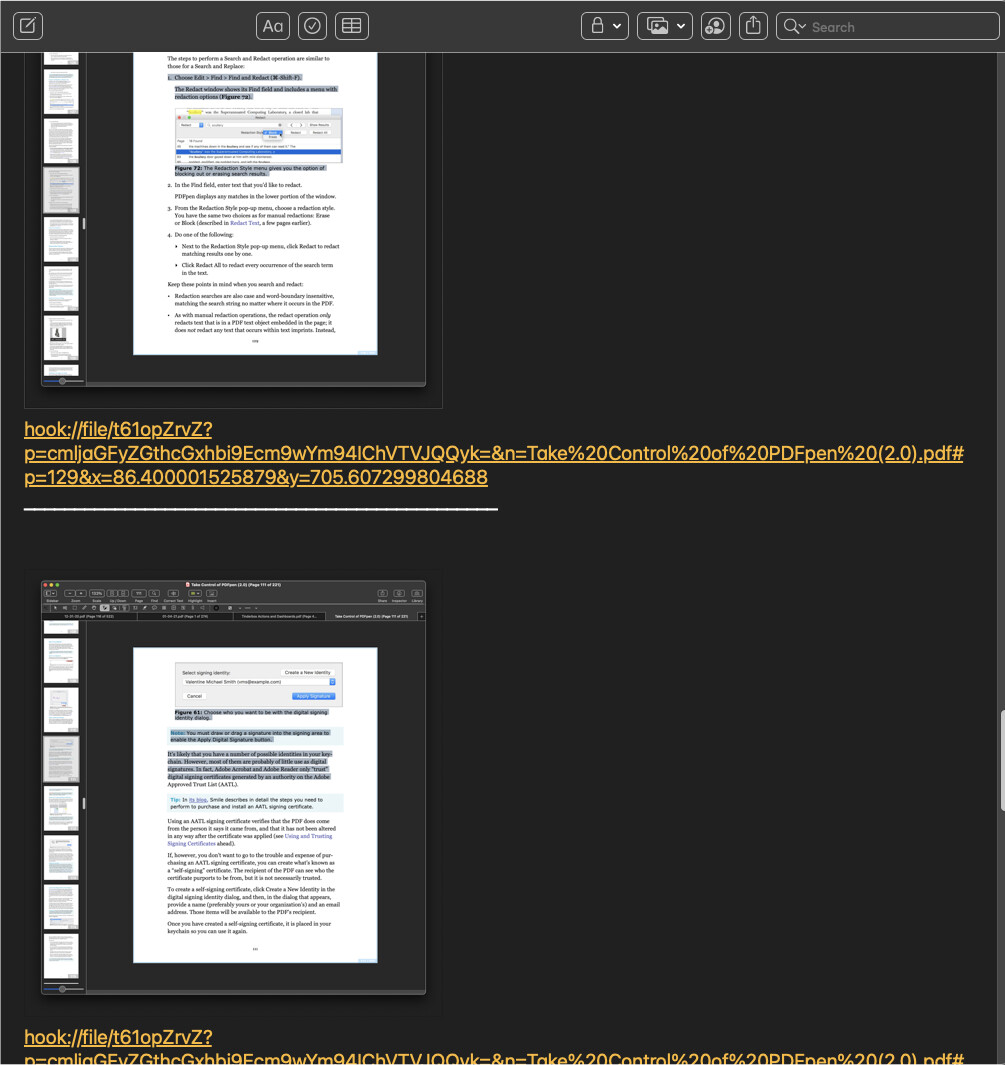 Download the macros here: