Hi @vcbrewers Thanks for your sharing. I am the author of this extension. Anything about it can DM me

Welcome to the Hookmark Forum , @QIanGua . Great to see this.
Hi, is it possible to implement the operations more than Search? like Copy Hookmark Link, Show Hooked Items, and Hook to Copied Link?
@realCrush Yes. I think that's possible. This is the first version based on the applescript of Hookmark 5.0.2. More actions can be found in the action panel in the future. But I cannot guarantee the progress of development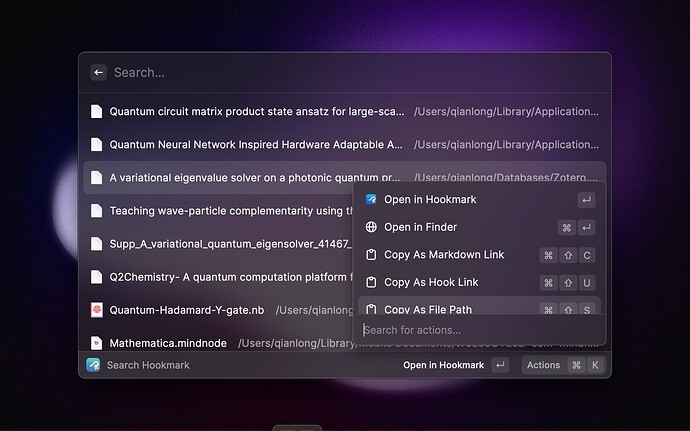 Awesome! your great work even pushs me from Alfred to Raycast🤩