I am using a software called Hookmark, which can integrate with another software called Bike as well as OmniFocus. I have an issue as follows:
• When I open Hookmark from OmniFocus, I can see the correct Bike link (including deep link).
• When I open Hookmark from a specific line in Bike, I can see that the hooks contain not only the corresponding OmniFocus link for that line, but also all the OmniF links hooked by the entire Bike file.
• The above is just an example using OmniFocus, it seems that there are problems with Bike's deep links and hooking up with any software.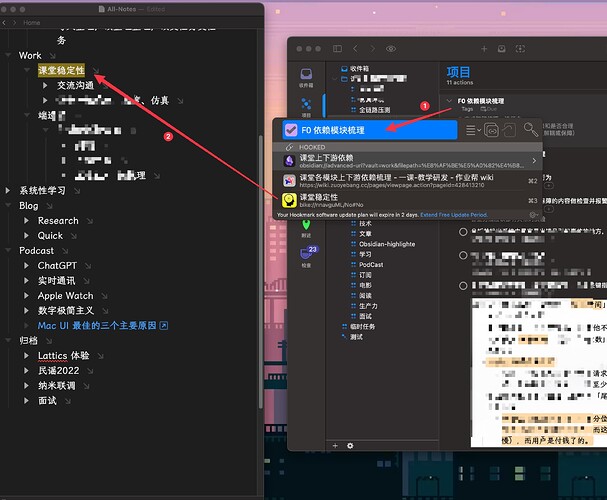 I like hookmark very much, hope it will solve my problem, thanks
New users can only post one picture, other pictures are in the reply ~~~