Hi there,
Big fan of Hookmark, especially for linking to Apple's Mail.app !
But, when linking to a given email in Mail - it pulls the email up as an independent document, which lacks the context of the thread the email is apart of. This threading of the email can be seen elsewhere in the Mail interface. Example photo of said threading: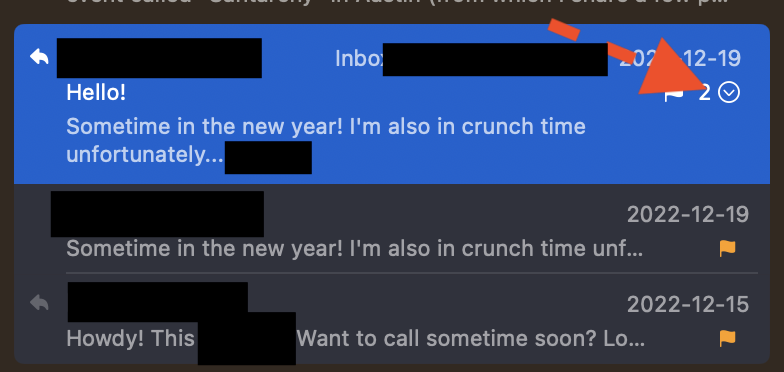 I assume there isn't a way to change this behavior, either in Hookmark or in Mail. So, does anyone a macOS desktop mail application, which is Hookmark compatible, but when those Hookmark links are resolved, also opens to a GUI view where the thread is associated with the email is viewable/browsable?
(Cloud / web interface versions of mail applications, also applicable, if they have this thread interaction with hookmark)