I tested Hook Pro feature that when create a bookmark in Hook, it will automatically create a bookmark in GoodLinks, however it never works as you mentioned in https://hookproductivity.com/help/integration/using-hook-with-goodlinks/ . I have enabled this feature in Hook.app, and tested this feature multiple times, but it never works. I provide detailed information about this bug in the following, including a full video showing my actions. Hope you can fix it, this feature is really cool!

Hook version: 3.6.1
GoodLinks version: 1.5.2
macOS version: 12.4
Screenshot: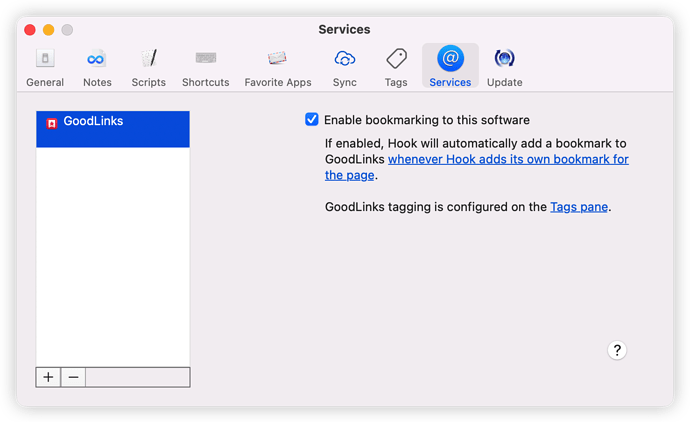 Video:
As the forum does not accept .mp4 file, I uploaded the video to a public Notion page, you can check it here Notion – The all-in-one workspace for your notes, tasks, wikis, and databases.