A cross-post of a post on the TaskPaper forums about integrating Hook and TaskPaper.
---
Hook allows you to link "items of content" on your Mac so that you can quickly hop between them using a LaunchPad / Alfred type interface. For instance you can link a file with an email with a website. These scripts allow you to link these things to an individual TaskPaper task. You can jump directly to any of these, or create a new (for example) nvUltra document for this task.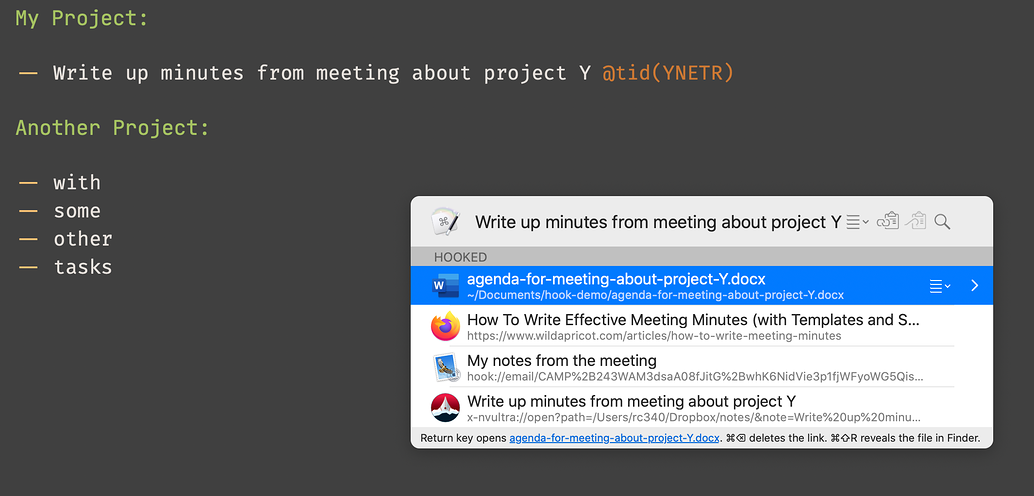 The Hook script and KM Macros, with instructions are on my Github Page.
I'm sure that these could be written to not require KM, but my skills at bridging Applescript to Javascript are not up to the task. If anyone wants to help out, I'd be very happy.