Hi, I downloaded/updated/installed the beta yesterday, build 5266. I tried to invoke an Alfred 5 action today, approx. 15 of the actions did not show up, only 8 remained, see screenshot. The screenshot shows a weird filename, in that a hook link appears as part of it. I assume Alfred only shows me the actiuons it deems available for that kind of filename?
This affects any file or folder I invoke Alfred on, including those I have never used Hookmark with.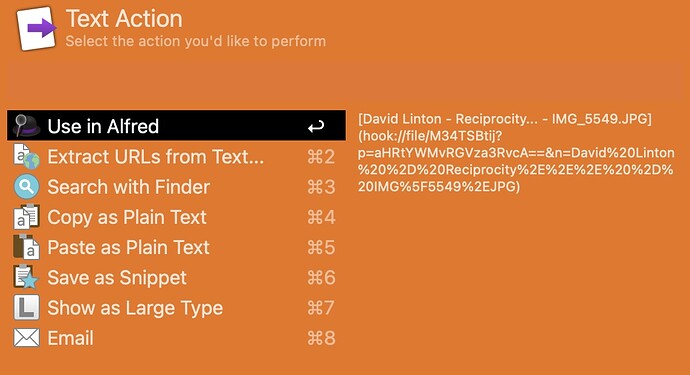 Mac OS 12.2.1 on a Mac M1 Pro.
P.S. The issue persists if I run a oprevious version of Hook. It disappears if I quit Hook.