Hi,
If I link to a document using non-DT3 links (i.e. not x-devonthink), then the Quick Look function works fine.
DEVONthink itself supports Quick Look natively (it even uses the same shortcut

) but x-devonthink links in the Hook merely show an icon, not the Quick Look.
Quick Look with ordinary links: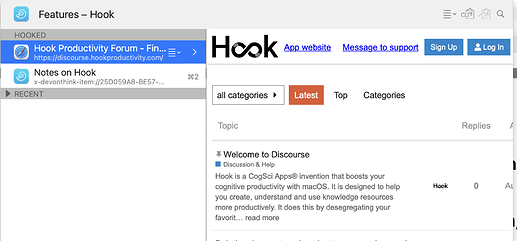 Quick Look with x-devonthink links: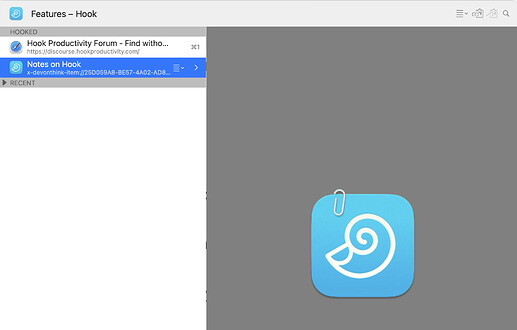 Is there a setting I should be turning on somewhere? Or is this expected behaviour or a bug? AFAICT, Hook and Devonthink both have the correct permissions in System Preferences > Privacy.
If not, please could the ability to use Quick Look on x-devonthink links be included as a feature?
Many thanks,
David