If a user denies permission to Hook.app to control a particular app, rather than displaying "No linkable item found in …" it would be nice if it linked to the application as a whole. So, in the example below if the user clicks "Don't allow" just linking to Chronicle.app - if that is doable?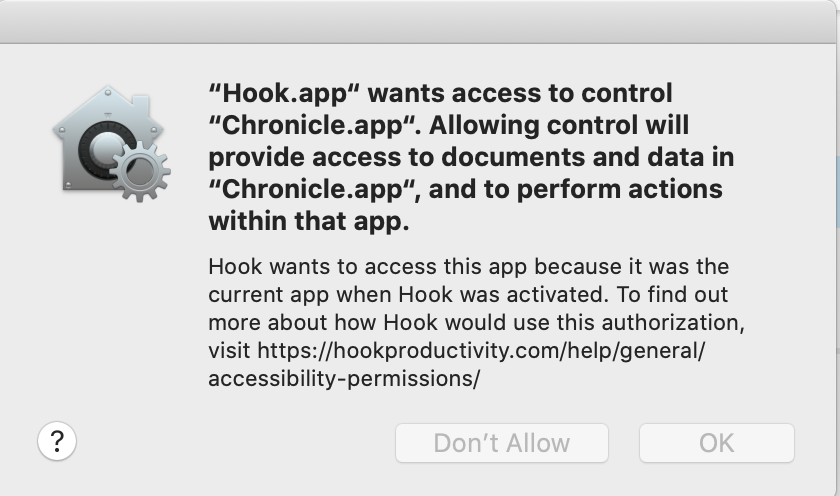 (Note that the buttons usually aren't greyed out, just when I took the screenshot I didn't have it selected).
Thanks, and awesome job with such a fantastic app!!